OUR MARQUEE AND STAGE TRAILER HAVE BEEN STOLEN!
Between the 14th and 29th August from storage at The Fold at Bransford, Worcester, our whole trailer and everything were stolen.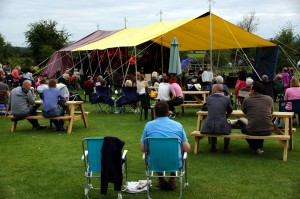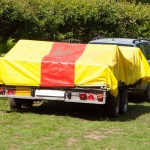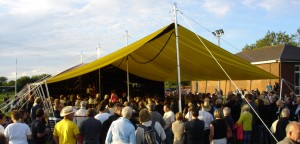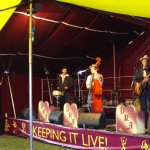 We are obviously gutted that anyone should do this and any help getting it back is very gratefully received. Please call Oliver on 07860-725771
Jigsaw Community Festivals was set up in 2007 when we decided, as musicians, to create our own festival as an interesting place to play. The Wichenford Blues Festival was a success but it rained and we decided that if we were going to do this regularly we'd need to invest in a marquee.
Seven years later by the end of 2014 we'll have run eighteen festivals and two of our festivals are now in their sixth year, so we're getting pretty good at it. Our marquee and/or stage have been used at five Upton Blues Festivals (a Registered Charity) and a number of other local and not-for-profit events.
Jigsaw Community Festivals is a registered Not-for-Profit organisation and is proud to have donated £1500 following the 2013 festival season.
Jigsaw Community Festivals is supported by